From exclusive recipe to hand made, fair trade bar in World's smallest chocolate factory.
K&K (Arnout Kors FWS IWS & Monique Korenhof MA MSc MEd) Chocolade-atelier is based in Maastricht. We create delicious balanced recipes by combining beautiful and powerful chocolate and the best ingredients. To be more precise: we start with blending different kind of chocolates and we blend these with ingredients. These ingredients are often also blended themselves. Our formula for the recipes is 1 + 1 (chocolate + other ingredient) = 3. Just like the wineworld we look for intensity, complexity and balance. Sugar is a flavour enhancer, nothing more, nothing less. Our chocolate is fair trade, our energy comes from the solar panels on our own roof, and everything is hand made in… World's smallest chocolate factory.
Arnout studied 4 years chocolate and chocolate related educations in Belgium and obtained the WSET level 3 award, the French Wine Scholar and Italian Wine Scholar designations, the WSG Bordeaux Master-Level certificate and an European recognized tea sommelier certificate. Monique is an education researcher with four masters and has a lot of experience in designing educational materials. We love to share what we know and offer workshops. We hope to see you soon in World's smallest chocolate factory!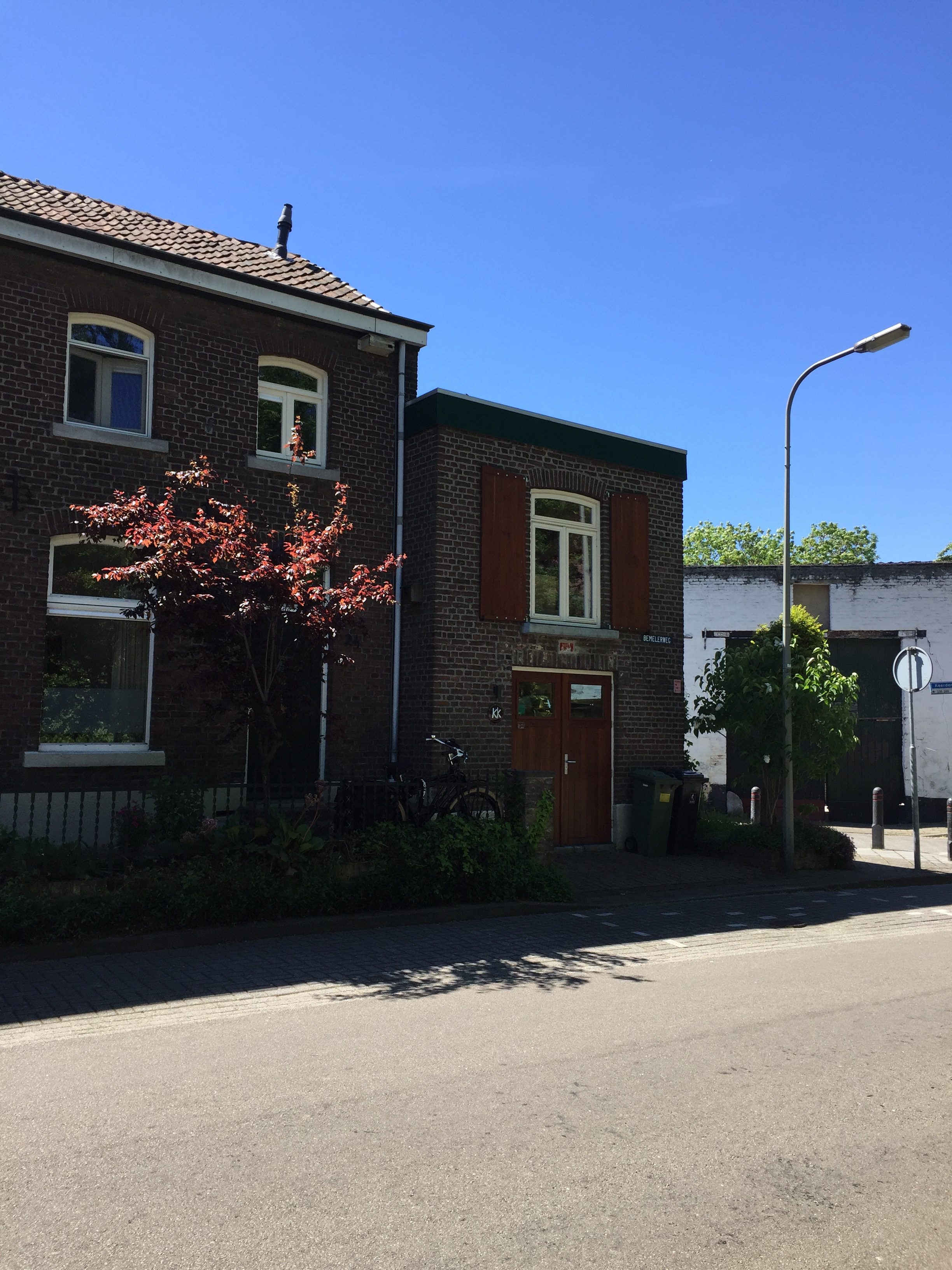 Van exclusief recept tot hand made, fair trade chocolade in World's smallest chocolate factory.
Wij zijn Arnout Kors en Monique Korenhof, chocolatiers in Maastricht. Arnout heeft (naast andere opleidingen) vier jaar chocolade en patisserie-opleidingen gevolgd in België (Liege en Huy, Formation PME) en verder het Wijnbrevet, het WSET level 3 International Wine Professional diploma, het French Wine Scholar diploma, het Italian Wine Scholar diploma, het WSG Bordeaux Master-Level diploma en een Europees erkend theesommelier dipoloma gehaald. Monique is onderwijskundige, in het bezit van 4 masters, met een zeer brede ervaring.
Met behulp van mooie chocolade en de beste ingrediënten creëren we heerlijke recepten. We maken eigen, exclusieve blends. De chocolades zijn soepel, rond en lang van smaak, en gaan perfect samen met de andere ingrediënten die van de grootste smaakkwaliteit zijn. Onze basisgedachte bij ieder recept is: chocolade en ingrediënt moet je beide proeven, suiker is de smaakversterker en speelt nooit de eerste viool. We zoeken steeds de formule waarbij één (chocolade) + één (andere grondstof) drie is. En we stellen daarbij eisen die we van de wijnwereld hebben overgenomen: complexiteit, intensiteit en balans. Onze chocolade is fair trade en alles wordt met de hand, op ambachtelijke wijze gemaakt in World's smallest chocolate factory. Ons motto is: hand made – fair trade. Naast de fair trade chocolade doneren we een percentage van de omzet aan projecten in de armste cacaolanden. Verder proberen we zo duurzaaam mogelijk te werken en sinds 2015 komt onze energie van zonnepanelen op ons eigen dak. Tot slot verpakken we onze chocolade zo smakelijk mogelijk, zodat vorm en inhoud één geheel vormen. Dit doen we in het kleinste chocoladefabriekje van de wereld: World's smallest chocolate factory dat nog geen 18 m2 beslaat. Daar maken we onder andere onze carrés en geven we workshops.